Note:This is an Updated Article from the GruntWatcher Archives.
I hate it when games take a long time to develop this can either gives us terrific games like StarCraft 2 or Disappointments like colonial marines. Today I'll be mentioning some games still stuck and a brief history behind them. So sit back relax and check out these entrys.
The Last Guardian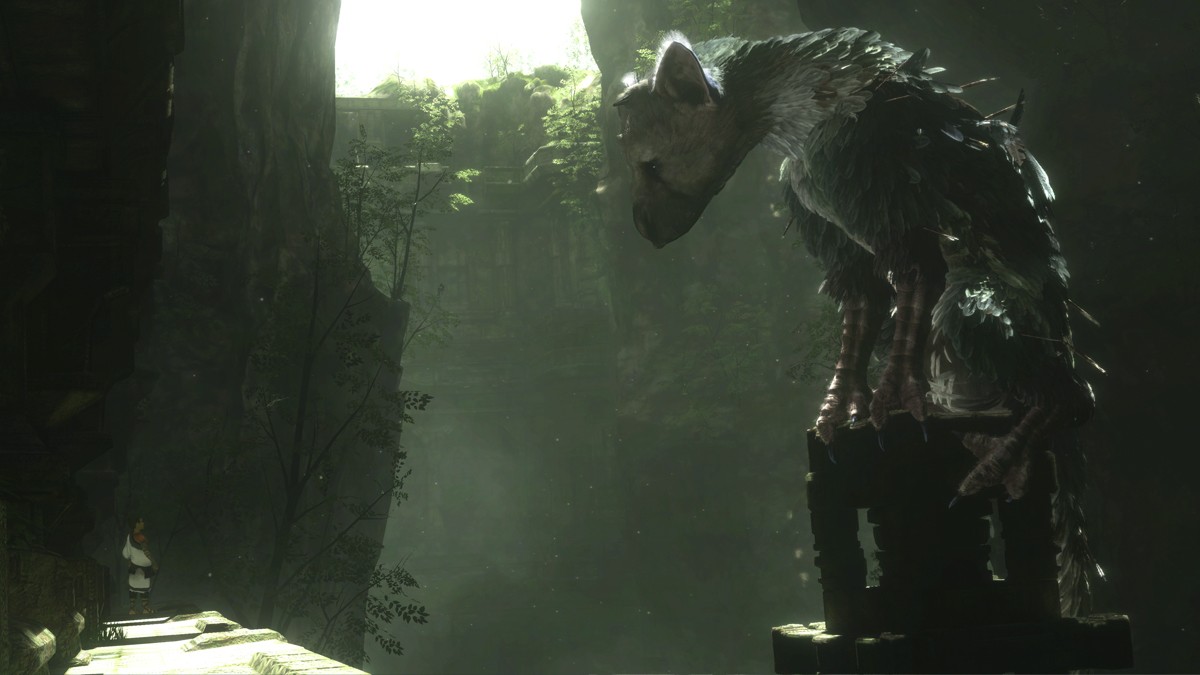 It's been a while since team Ico has released one of their artistic masterpieces. Currently they've been hard at work on "The Last Guardian" which started development in 2007 and yet nothing besides a trailer has been released. Recently this long development cycle has caused two Team Ico members to leave the project and join the indie studio "Friends & Foes". Figures in the industry speculate that if the game does release it will be considered dated since games like "Journey, The Walking Dead and Papo & Yo" have already beat them to the punch in terms of artistic story telling.
 
Agent
Rockstar is no stranger to Development hell. With titles like L.A Noire and GTA 4 they've been known to take their time with projects. During a press release Rockstar announced the game as a PS3 Exclusive where players will experience a cold world setting where "the world of counter-intelligence, espionage and political assassinations'". Many thought the game was cancelled but in 2011 Take two interactive have reassured people that Agent is still in development. Like much of these titles on this post all that exists are a couple of screenshots that can be found with a simple google image search. Not much else to say another delayed Rockstar game, moving on.
Beyond Good and Evil 2
In my opinion this is the game I have wanted to escape development hell the most. As many of you know I adore the original BYG&E. If they do finally release the game I will buy a PS4 just to experience it (Ubisoft has a bad relationship with PC, it's complicated).While the original game was a commercial failure it did spawn a cult audience wanting a sequel to this masterpiece. All that exists is a teaser trailer along some leaked gameplay screenshots. During an interview with EuroGamer , Michael Ancel was talking about the inspirations behind the sequel:
"It was a mix of experiences .It was a phantasm to create an adventure game, a universe too. It was a game I wanted to create for a long time. There were a lot of inspirations: the Miyazaki universe, my own inspirations, politics and the media; the theme of September 11-the CNN show with army messages and the fear climate. And it was a mix from other universes."-Michael Ancel, EuroGamer.
You ever hear when parents who want their younger kids to experience Mario games; well if I ever have kids I want them to experience the original BYG&E.
Lord of the Rings: The White Counsel
J.R.R Tolkien and video games have had a mixed relationship with one another spawning good and bad games from movie licences to original games based on the Lord of the Rings universe. White counsel on the other hand has had a very muddled development cycle. Back in 2007 EA announced that the game was but on hiatus mainly due to management problems with EA opting to work with pandemic studios to make LOTR: Conquest. Details about the game have been very vague with the only evidence being leaked concept art here and there. On EA Redwood Shores website (The developers of the game) release this letter on their website written by executive producer Steve Gray:
"The action takes place in a massive open world where you can go anywhere you want, and the character in this world are powered by an incredible simulation AI based on the same technology used by the makers of The Sims 2. The story of the game is built around a series of Story Quests. You can choose to follow specific Story Quests, embark on a range of other types of quests, or set off on your own adventures in the massive open world environment." –Steve Gray, EA Redwood Shores.
Well at least we got the Lord of the Rings MMO to keeps us occupied along with the upcoming Middle Earth: Shadows of Mordor so not much is lost here.
Hopefully these games are released. It will be interesting to see if they succeed for fail both commercially and critically.