It's not uncommon that some film projects have often been abandoned in the filming or conceptual process whether due to budget problems, other projects, or just not being interested in the film being made. With recent talk of Stanley Kubrick's abandoned Napoleon project being adapted to Television by Steven Spielberg, I've gotten to think about some of the other projects that have been lost over the years and I've decided to share some that I think should have been shown upon the big screen.
13. Conversations With Vincent/A Visit with Vincent
During the filming of Edward Scissorhands, Tim Burton started working on a documentary film centered around the Master of Horror's life. Complications eventually rose due to Batman Returns and Vincent unfortunately passing which left the film shelved indefinitely and he deemed it "Too Personal" for it to be released after producing in it in 1994. Being a VP fan, it's a bit disappointing that this wasn't released but it's also very understandable.
12. Darren Aronofsky's Batman: Year One 
While we were stuck with the Schumacher Batman movies prior to Christopher Nolan taking the reigns of the Dark Knight, Warner Brothers was in talk about adaptating Frank Miller's Batman story Year One and the man they picked for the job was Requiem For A Dream Director Darren Aronofsky to direct and write it. It eventually shelved and we got the Dark Knight Trilogy several years later as well as an Animated adaptation of the story. While I like the animated version, it would have been interesting to see Aronofsky's take on Batman. (It would have been a breath of fresh air from Schumacher's at the time.)
11. A Day at the U.N.
During the 1960's, Billy Wilder came up with the idea with Gummo and Groucho Marx about a comedy centered around the United Nations that would have "International Intrigue." Unfortunately, it was scrapped due to Chico's  death and Harpo ill-health. It probably would have been a funny film if made.
10. Alejandro Jodorowsky's Dune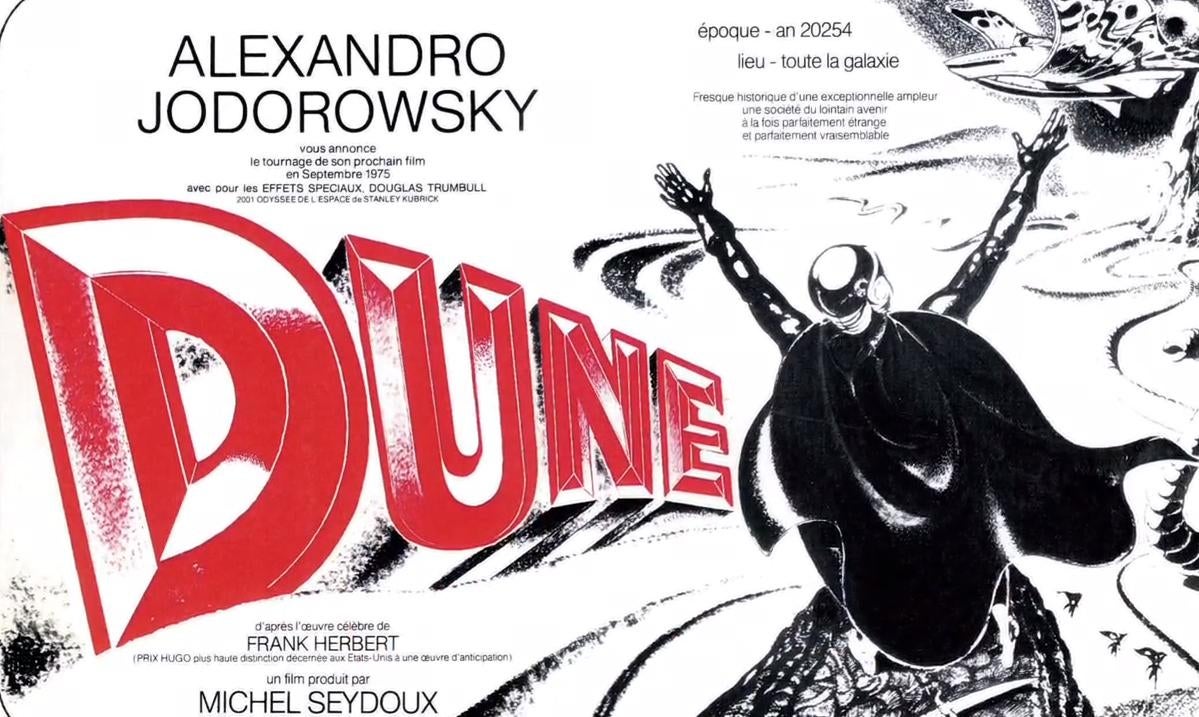 While we have been given David Lynch's cult classic adaptation as well as a Miniseries, one of the more famous failed adaptations is Jodorowsky's attempt with involvement from H.R. Giger, Dan O' Bannon, Pink Floyd, Orson Welles, Salvador Dali, David Carradine, Jean Giraud, Mick Jagger, Chris Foss, and many others that resulted in a FOURTEENÂ HOUR LONG MOVIE. Â Needless to say, this would have been a very unique adaptation.
(You can see bits and pieces of some of the behind the scenes work are in a documentary about the project called Jodorowsky's Dune.)
9. Good Omens
In 2002, Monty Python Alumni Terry Gilliam had a script and rumored stars (Johnny Depp and Robin Williams) ready for the adaptation of the Neil Gaiman & Terry Pratchett novel, but Four Years Later, the film eventually faded away and was dropped. Thankfully though, a TV film is being created as well as a BBC radio play. So while the film never happened, we will have these instead and Terry is still hopeful about it.
8. The Doubtful Guest
Edward Gorey has always been one of my personal favorite illustrators and authors. I always love reading his macabre books as well as admiring his drawings that were often considered for children. A couple years ago, there were rumors of the Jim Henson Company producing a film adaptation out of one of his more popular works, The Doubtful Guest. Unfortunately though, nothing else has come up about it. While this probably isn't an "abandoned" film and it could be in production right now, I've just assumed so since no other information about it has been released.
7. The Vega Brothers
With Reservoir Dogs and Pulp Fiction, Quentin Tarantino introduced to Vic and Vincent Vega (Michael Madsen and John Travolta) two brothers who meet rather unfortunate ends but were popular enough to persuade Quentin to make a movie centered around both of them that serves as a prequel to Pulp & Reservoir. Unfortunately nothing at all has popped up about it for a couple of years. Never the less, it still would have been an interesting film, full of eating Big Kahuna Burgers and dancing to the Super Sounds of the '70s throughout.
6. The Blind Man
While many directors are known for their cancelled films, One of them who has one of the highest numbers is Alfred Hitchcock. Out of all of the films he planned to make, this film that tells of  a Blind Pianist who gains eyes from a Dead Man and suffers seeing the burning image of the dead man's murderer all the time. Aside from James Stewart leaving and getting in a fight with the screenwriter, there was one major problem with the project…there was a scene filmed at Disneyland. With Walt Disney himself seeing his (then) previous movie Psycho, he wanted no part of it and continuously denied permission.
I mean when would you except Disney to be a part of a Horror film?…
…
…
Anyways, on with the list.
5. Tim Burton's The Addams Family
Shortly during the wait for Big Eyes to be released, there was talk of Tim Burton doing a Stop Motion animated adaptation of the Chas Addams' characters, but the project was cancelled. Personally, this was a MASSIVE disappointment for me since this would have been a perfect film for him to make. Sure it possibly would have had Johnny Depp or Helena Bonham Carter, but I wouldn't of cared if it did or didn't. Plus Tim's been using less of his regulars in recent years and has been taken some steps outside of his normal style of films.
Besides, if he did make it, he'll probably leave any involvement the Dumbo remake. (To be fair though, I think he will leave it anyway if he is involved.)
4. Godzilla vs. Frankenstein
…Yes, this almost happened. Back in the 1960's, Toho had a high fascination with Frankenstein's Monster and tried to make multiple films centered around him and this would have been one of them. Although it was dropped because they believed the story wouldn't have made sense. It would have been an awesome sight to see though.
3. Guillermo Del Toro's At The Mountains of Madness
Since 2006, Guillermo Del Toro has tried to get this project off the ground getting may studios, producers, and actors involved. All of it leading to a definite pause in the process, silently waiting to be picked up by a studio. Personally, since H.P. Lovecraft hasn't gotten very many film adaptations, it would definitely be a treat to see what Del Toro has in store for it if ever released and made. I can wait for the Haunted Mansion reboot in the meantime. Plus I have Crimson Peak to look forward to later this year.
2. Slyvester Stallone's Poe
…My intial reaction to this is simple…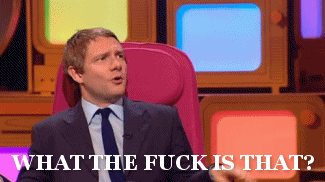 As odd as the idea of Stallone making an Edgar Allen Poe movie is, I can't help be feel curious about what the end result might have been. I feel like it might have ended up like a Rambo or Rocky sequel except with excerpts of his stories and poems scattered about.
and finally #1…
1. The Lord of the Rings – Directed by Stanley Kubrick and Starring The Beatles
In 1969, prior to Yellow Submarine, The Fab Four wanted to make adapt the stories and they approached Stanley Kubrick as the first choice for the Director, but he cancelled the film claimed it was too long…(That didn't stop Peter Jackson.)…This could have been one of the most fascinating fantasy films ever made. It would probably be a more trippy Beatles movie than Yellow Submarine. They probably would have made a couple of songs for the movie as well. Can you imagine a Beatles songs about the books? I can imagine a few: "I Am the Hobbit," "All You Need is the Fellowship," " Hey Frodo", the list can go on forever. Plus with Stanley Kubrick at the directing spot, it would have been an even looser adaptation than the Shining. Never the less, this would have been a very unique and odd movie.
Title Card by Jarvisrama99: Jarvisrama99.devinatart.com/