As a movie going audience, people always try to explore and expand their pallet by checking out some films that are outside their range or likeness. With that being said, I wanted to something a bit different with this list. I've decided to share My Top 13 Films that I Never Expected to End Up Liking.
These will cover many different genres and hopefully different decades of film as well.
On that note, here's the List:
13. The Last Temptation of Christ
Personally, I'm not a religious person. I usually tend to not see most Religious films, but this film and its history got me intrigued enough to watch it. (I heard this movie wasn't really liked with some religious communities.) I was expecting a film very similar to The Passion of Christ; then I found out about the film's source material and it got me intrigued. After viewing it, I was surprised. It was actually a fascinating way of portraying Christ as an actual human being instead of just a 1-note character.It definitely stands out among other Religious films. Plus where else will you find a Jesus movie with David Bowie in it?
12. Fright Night (2011)
Im mostly likely not alone when I say that modern remakes suck. Thankfully though, we get some small glimpses of decent if not good reboots and for me this was one of them.
I'm not going give away to much since I'm going to do an Old vs New on Fright Night soon, so I'll leave it at this:
I thought it was good. Although the CG Blood was annoying.
11. Badlands
You'd think that with my thoughts on Terrence Malick's films, I'd probably absolutely his first film….
It turns out this film had Characters with Personality, A Story that made sense, and it didn't bore me.Add in his usually tricks with a Camera and you get a Malick film worth seeing.
10. The Princess Bride
When I was a kid, I barely explored the Fantasy genre. Aside from reading the Narnia & Harry potter books, I knew very little about it, so I was hesitant to watch this when I was younger. Especially with the title, I thought it was aiming more toward the female demographic. Thankfully, Rob Reiner did a great job with the film mixing in Comedy with the Fantasy and giving the world many lines of Memorable and Quotable dialogue.
9. My Dinner with Andre
It's two guys…who sit down at a restaurant…and they order & eat their dinner while talking…for at least 100 Minutes…what could I possibly see in this film?
…Well, I found their conversation to be interesting, it's a rather unique if not dull idea for a film, and I really enjoy Wallace Shawn & Andre Gregory in the film.
8. The Endless Summer
Documentaries can always be a bit of a mixed bag. It mainly depends on the Directors and how they handle the subject material. With the Endless Summer, It was an interesting documentation of two boys who went surfing all around the world. I also found to be a bit informative considering I've never have gone surfing (but many of my friends/former classmates did and a few of them looked like Jeff Spicoli.) So, I find to be a good documentary on an activity that I've never participated in.
7. Akira
I've mentioned this before, but I rarely watch Anime. I've barely found some that really spark my interests. Then I found this film and it really opened my eyes into the Genre. With the film's acclaim and popular reputation, I don't need to say much aside from this:…I need to watch more Anime.
6. The Cabinet of Dr Caligari
I know that I said that this is my All Time Favorite Movie, and that's probably going to bring up the question: "Why isn't this your Number 1?" While I consider the film to be my favorite, it definitely wasn't as some the other films on here. So, I still love this movie. I just think my Top 5 had more impact on the "Never Expected to like it" aspect.
5. Mary & Max
…This was a Depressing film…that's what I heard about it, and that's what I have to say about it. It's still a good film though & I do recommend seeing it.
4. Drive
As I mentioned that I don't like most of Terrence Malick's films, it's probably hinting that I hate most Arthouse films. Thankfully Nicolas Winding Refn helped me take a second chance at them. This was definitely a rather different Arthouse film though. While still sharing the style similar to a Malick film, the film gives a Moody Atmosphere, Synthpop Music, Plenty of Action Scenes, and some good performances from the actors. Plus it gives off the feeling of Miami Vice crossed with Transporter if it was directed by David Lynch.
3. Sideways
Being in California, Ive been taken to Wine Country many times in my life so far. (Im not into drinking Wine yet.) I was recommended this movie by a couple of people (my parents included) and it definitely was a unique sit. I didn't know how a movie about going to Santa Barbara would turn out, thankfully it turned out better than I thought. (With it being a comedy, I almost expected a Raunchy-Road trip movie similar to American Pie.)
2. Her
Personally, I had no real expectations on this film when I heard of it. I am a fan of Spike Jonze's previous films, although I wasn't to keen on the idea of a man having a relationship with a computer. (I expected some a bit graphic) Plus I have to admit, I am not a fan of most Romance Movies (or "Rom Coms".) Surprisingly, it ended up being very charming and the relationship aspect was handled very well with the writing and performances from Joaquin Phoenix and Scarlet Johansson's voice acting as the OS. There is one thing that bothered me but it's very minor and doesn't take away much from the film as a whole.
and finally my #1 choice…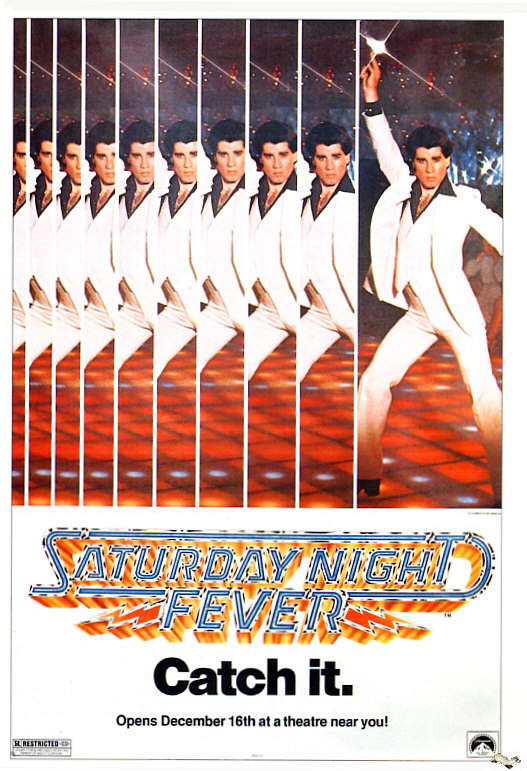 …this film pretty much eliminated my expectations going into it. I was expecting an extermely generic dance film which was an earlier version of the Breakin' trilogy…I was very wrong. The movie pretty much took me by surprise with the film's themes and some minor issues that are still around, John Travolta's performance, and the film's soundtrack. With what people will say it's about it may come off as a dated dorky film, but trust me when I say that it's more than just a simple movie about Dancing.
I hope you enjoyed the list & feel free to share some of your examples of films that unexpectedly caught your interest.
About Author