I have been doing the sitcom face-off's for a while now.Except for the episode guide's these articles are probably my favorite towrite. It gives me a chance to discuss and analyze some of my favorite shows inan engaging format. However there is some face-off's which seem perfectly logical but I will not do them. Here is why.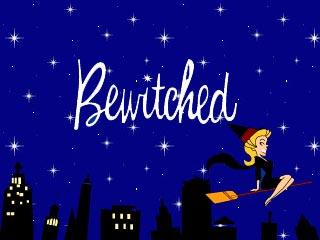 VS
This seems like a perfectly logical face off since I Dream Of Jeannie was intended as a Bewitched clone sort of. The problem is that I adored Bewitched growing up, whenever I was home from school I would get up at 8:30 to watch the re-runs. But Jeannie…..not so much. Aside from loving Barbara Eden I just don't think I have enough good to say about that show to do a fair analysis.
 
VS
This also seems like a logical match up. Kotter is about a group of under achievers in a
high school
. Class is about a group of overachievers in a high school. So why not do it? I loved Head of the Class, it was a favorite. I hated Kotter. I watched it here and there, but never got intoi t. The characters were annoying (ok, Horshak was funny), especially Kotter himself! So I am not sure how I can be fair with this one. Even the
theme song
category would be tough because I really like the Head of the Class theme. I may do a Head of the Class article if I come up with another show to compare itto, but never Kotter.
On the surface th ese shows have a very big trait in common.That being the physical comedy. Laverne and Shirley were alwaysgetting into scrapes which required strange stunts which the actors would usually do themselves. The same can be said for Larry and Balki. But beyond that there isn't much to compare, and so I just never got this one off the ground. Of all these this is the one I may change my mind about someday, especially since Ihonestly have no idea who would win this one! I will say one things, they both have fantastic theme songs!
I tried this one, I really did. I was bound and determined to get this done, but just couldn't do it so I gave up. Hopefully someday I can
try again
and talk about MASH, but for now it's on the shelf. I tried to match it up with Happy Days because they were both on 11 years, but that wasn't enough. I did finally do Happy Days, but MASH is one show I have yet to tackle.I think the reason, beyond me not being as familiar with the show as I'd like,is that MASH is so unique and so well done that there really isn't anything to fairly compare it to!  I wish there were a way, hmmmm maybe a collaboration…….
Believe it or not someone requested this once. It's a good matchup but there is a problem. I did watch Married a little here and there,but I have never ever seen Malcolm in the Middle. I need to have at least some first hand experience with a show before I can dig in. True I have made slight exceptions with shows that I have only seen a little of but I simply neverwatched Malcolm in the Middel and there is just no way I can really get into itwithout flat out repeating things from Wikipedia.
  VS
I am not sure this is even a good matchup I just wanted to point out that as far as these two go, I Never watched these shows, don't care about them, and that's about it. Next…..
I really should do an article on The Simpsons, and doing a face off with Family Guy makes perfect sense. They are both animated shows that take satirical looks at society. They have wacky characters who do strange things. The husbands, Homer and Peter Griffin respectively, are both idiots. Bart vs Stewie would be fun. So what's the problem? I HATE FAMILY GUY! I would have to be bound and gagged to watch that show. To be fair, I saw the Star Wars parody they did and it was funny. So maybe someday I will do a Simpsons faceoff, but it ain't gonna be with Family Guy.
That's it, seven face-off's I will never do. I am looking toexpand the concept further. I did two face off's on non-sitcom TV (Star Trek and Christmas specials) which worked pretty well. Maybe look at cartoons and movies. Are there are any you want me to try? It is getting tough to find new sitcom match-up's especially with my rule about only covering a show once, but every time I think I am out of ideas I come up with a new one. I have been dying to do on one Alf but can't find a good comparison (I never watched Mork & Mindy and already did 3rd Rock).
About Author