I know I am going to sound like a broken record when I say this, but I am a huge Star Trek fan. It's A grade storytelling, it has one of the best universe in fiction history and last has some of the best characters in science fiction. However there are a lot of bad elements to Star Trek and one of the biggest are horrible characters. There are a lot to pick from, but I believe I have found the biggest offenders. So let us begin with one of the most obvious choices you can make when creating a list like this.
10. Natasha Yar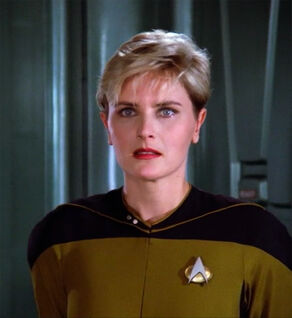 The go to character when it comes to horrible Star Trek characters, Natasha Yar was a prime example of everything wrong with the first season of Next Gen. For one she was under developed, she was directed poorly, she did really stupid things all the time and to top it off she has one of the worst deaths in Star Trek history. With that said the reason why she is number ten on the list is because of Yesterdays Enterprise were we got a glimpse of what Natasha Yar could have been if done well in the first season., but sadly that didn't happen.
9. Ezri Dax
While I wasn't the biggest fan of Jadzia Dax I thought that she had her place in the crew, until she died and became Ezri Dax then her usefulness became very little. The main reason why she was useless was because she became the stations physiatrist that did nothing, but act unsure of her-self making her annoying whenever she opened her mouth. Thank god she was in the final season because if she lasted longer she would have been higher on the list.
8. Rom and Leeta
Another DS9 character or should I say characters that completely sucked, Rom and Leeta were the most unnecessary characters in DS9. There entire purpose was to be comic relief and filler for episodes and my god did it hurt watching them because for one there not funny and two there annoying to the point where they would almost ruin entire episodes. The only bright side to this couple was that Nog was there son, but that's about it.
7. Wesley Crusher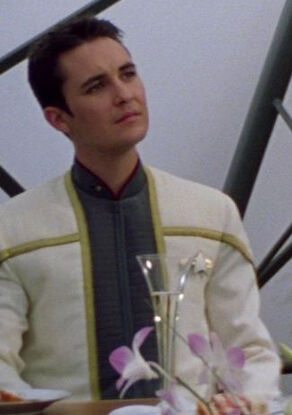 It might be blasphamas to some that Wesley Crusher isn't higher on the list, but for me he is not nearly as bad as most of the characters on the list. Don't get me wrong this character is terrible from being a complete spaz to being a total Garry Stew not to mention that he almost got everyone killed in the naked now, but that is small bananas compared to other characters in the Star Trek universe. Not to mention that unlike most characters on that list he is in an episode I like (where he is the main character) called First Duty, but still most of the time he is insufferable.
6. Deanna Troi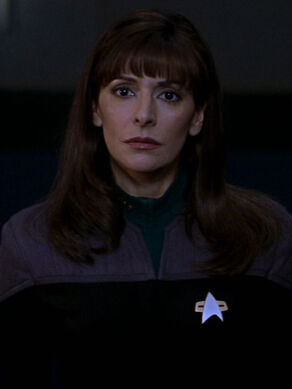 Speaking of insufferable characters, Diana Troi is one of the most insufferable characters I have ever watched on Star Trek. She is half Betazoid so she can read people's emotions, but whenever she uses her ability she never gives any useful information and in the end becomes nothing more than dead weight not to mention that the only other point to the character is to wear very reveling clothing. Also whenever she is the main focus of the episode, its generally going to be a bad one, but on the bright side at least she is not her mother.
5. Lwaxana Troi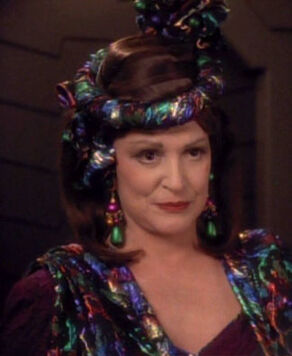 Every problem I have with Diana Troi is tripled with Lwaxana Troi and my god is it painful. Every episode with her in it is terrible (except for one) where she is nothing more than a self-centered bitch that makes everyone's life around her a living hell. She is such a hell raiser that she couldn't be contained in Next Gen and stared in some DS9 episodes and guess what, they sucked too. It seems that everything she touches turns to shit, but look on the bright side, she wasn't in the entire series like the next character on the list.
4. Kathryn Janeway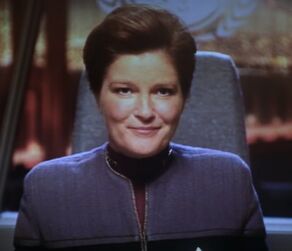 Ah yes Kathryn Janeway also called Captain Janeway also called stupid bitch (which happens to be my favorite nickname for her). If it wasn't for a certain captain that came about a few years later, she would be to me the worst Star Fleet captain. She somehow does the most irrational, stupid, psychopathic decisions I have ever witnessed and does them in almost every episode. What is even more insane is somehow after all that she became an admiral before Picard… FUCK!!!
3. Doctor Pulaski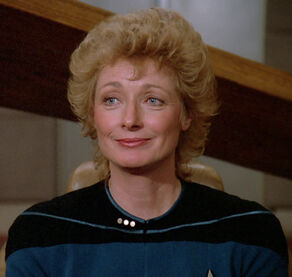 Our ofall the characters to ever grace Next Gen, Doctor Pulaski is the worst. Now why you ask is she somehow worse than Wesley or Natasha Yar, well the reason is that they had some form of humanity and treat their fellow crew members with respect, but not Pulaski. She treats every crew member with contempt especially to Data (one of my favorite characters) for no reason other than he is a android… FILTHY THUNDERCUNT!!!
2. Jonathan Archer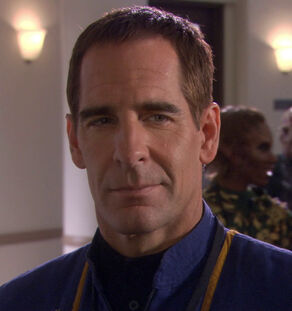 Out of all the captains in the history, Jonathan Archer is by far the worst of them all. He is an intolerant asshole, he does really stupid things and to top it all off every time he opens his mouth he says something that makes me want to beat a puppy. The fact that Star Fleet got this far with this guy interacting with other raises is beyond me. However there is one character that surpasses Archer and all other characters on the list and he is nothing more than a cook.
1. Neelix
Sure he is not a captain, he is not even an important, but somehow he is the worst character in Star Trek history mostly because he has it all. He is annoying, he is useless, he is amazingly stupid and last he got multiple people killed because of how stupid he is. There are many things that made Voyager unwatchable for me and he is on the top of that list other than the poor storytelling, horrible use of science and… you know what I will save my rant about Voyager for a later time.